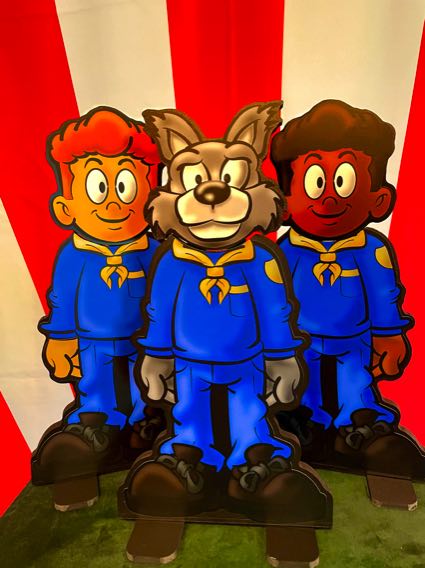 Forgetful Scouts
JamStone's answer to the popular Forgetful cubby effect. Always a popular trick for the kids, this new version comes in three versions allowing the scout master to better integrate and help the kids relate to the prop better: Light Skin, Dark Skin, and Wolf Cub
Standing over 15 inches tall in bold and beautiful colors perfect for that blue and gold banquet. A very versatile effect that will fit in any show and be a BIG HIT!
Comes complete with the vanishing head box so no devil's napkin is needed.
JamStone effects are made in small and limited quantities by magicians FOR magicians!
Reasonably priced at $205.00 plus shipping