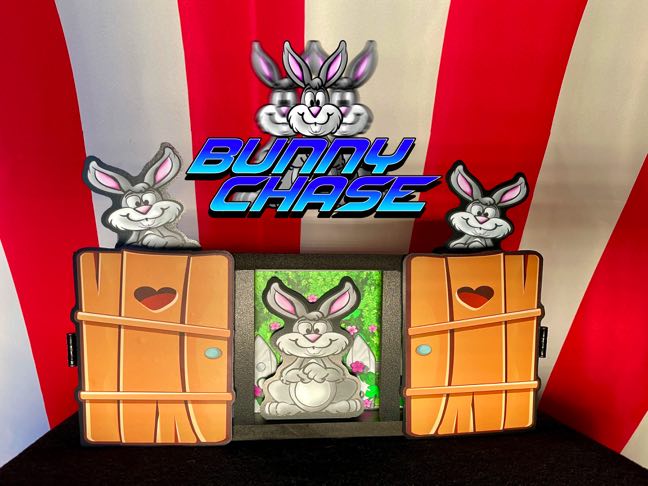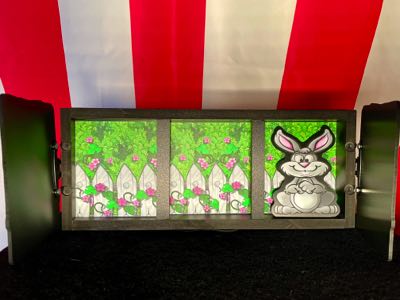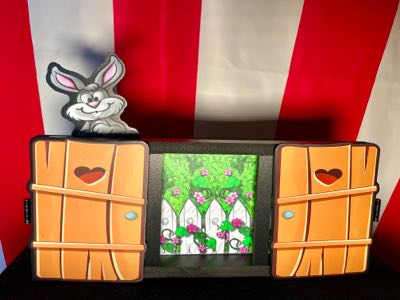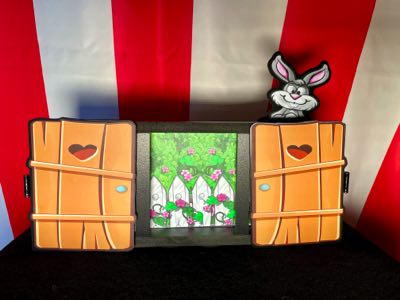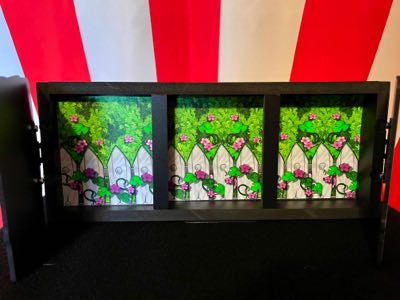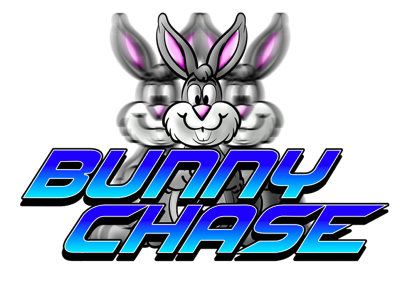 The Rabbit Chase
Inspired by The old clasic Run Rabbit Run, Yet looking for a more ecinomical version. Just like the rabbit run the kids will scream with delight as they see the rabbit go from to the other with a lot of the see don't see antics, only to disapear .
They watch it run form one door to the other and back, yet when the doors are alternately opened by the performer-it isn't there! Where could til it's gone.
Easy to perform! rabbits are 4.25" the prop it self is 13.5" X 5.5" crafted from durable PVC. A great kid show staple trick now with more laughs as the rabbit keeps poping up. Perfect for your next kids program.
$135